McDonald's® Singapore Sparks Kids' Curiosity with all-new Happy Meal® Readers Book Series
Free in a Happy Meal®, The Tiny Detectives book series will be available from 22 April, 11am.
SINGAPORE, 21 April 2021 – Tomorrow (22 April), McDonald's® Singapore will launch an all-new exclusive 12-book series as part of the Happy Meal® Readers Programme. Titled The Tiny Detectives, the new book series features interesting facts behind some of the unique phenomena that takes place in the world that we live in – sparking curiosity among young readers as part of their learning, growth and development.
The Tiny Detectives by Cressida Cowell
Written exclusively for McDonald's® by the author of the bestselling How To Train Your Dragon series, Cressida Cowell, The Tiny Detectives series was crafted on the belief that curiosity is the engine of intellectual achievement – stimulating the brain to experience discovery; and sparking creativity.
This series takes our readers along the curious adventures of a fun-sized family as they dive into books and play detective to uncover answers to the big, 'curious' questions that they have – from venturing deep into the jungle to find out if trees can talk to one another, to putting on a diving suit to uncover what lies at the bottom of the ocean; and traveling across space to find out why stars twinkle!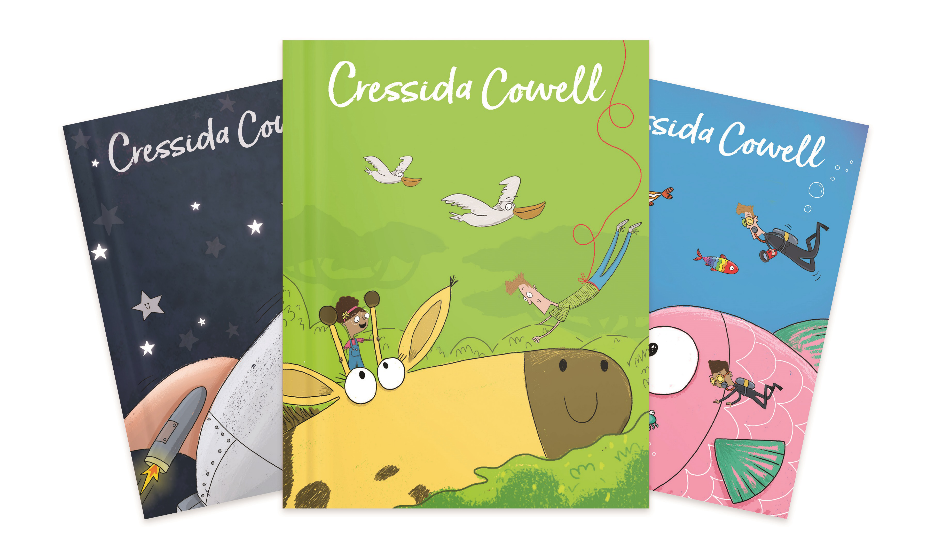 Both children and parents will be transported across the globe – braving through intriguing and thrilling escapades together as a family; with exciting activities included like drawing your own animal, finding the hidden insect, and many more!
The 2021 series marks the third year of collaboration between McDonald's® and author Cressida Cowell; and in this series, the books come with supplementary inserts such as reading tips for parents, a story starter, and activity sheets such as "Search and Find" and "Spot the Difference" to support parents in further engaging their children during family storytelling or reading sessions at home.
The Happy Meal® Readers Programme is McDonald's® long-term commitment in bringing to life 'Truly Together' moments by encouraging reading as a fun family activity. Launched in 2019, the programme aims to promote the love for reading and this year, McDonald's® hopes to nurture curious minds – empowering children to tap on their imagination, expand their understanding of the world and create happy and fun family moments together.
The Tiny Detectives book series is exclusively available at McDonald's®; at all restaurants and via McDelivery. Simply choose the book when you purchase a Happy Meal®. Each book from the series will be released every four to six weeks and will also be made available digitally through the McDonald's® Happy Meal® app. By scanning the back of the book, our little readers can experience the sights and sounds of the Tiny Detectives' world as they read along.
With a little imagination, stories never have to end.
Frequency of release is subject to changes.